Type 'South Armagh' into Google and you will promptly see references to the 'Bandit Country' – a label given by the media to refer to this 200 square miles area between Belfast and the border which witnessed hostility and violence during the Troubles.
Now emerging from decades of conflict, local women have come together to change this narrative. And what better way of doing this than by making five documentaries that celebrate women's roles in this rural area and the rich traditions, stunning landscape, and heritage?
The challenge was accepted by a group of 25 women, aged 13 to mid-60s, who took part in the Making the Future Changing the Narrative programme, delivered by PRONI and the Nerve Centre in partnership with the Newry, Mourne and Down District Council.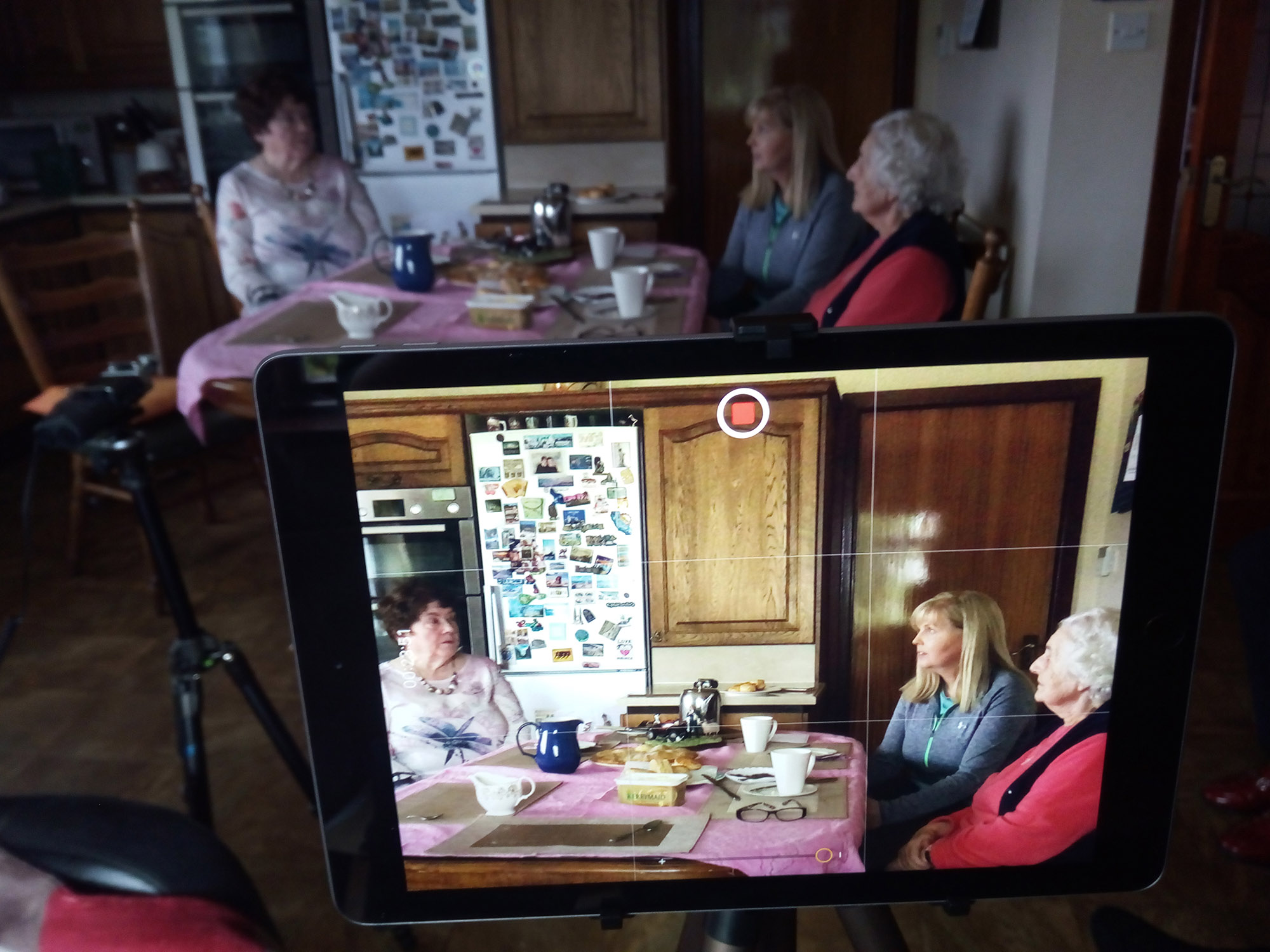 Over the course of three months, participants took part in filmmaking workshops and learnt how to shoot a film with an iPad as well as how to storyboard, conduct interviews and edit a film.

They also had the opportunity to come to Belfast to meet other community engagement groups from Hilltown and Portadown and join them for guided tours of PRONI and the Ulster Folk & Transport Museum.

The programme produced five documentary shorts in total:
Voices of Gullion (6min)
The film explores language, song tradition and South Armagh's stunning landscape. Available in English and Irish.
The Threads That Bind Us (18min)
The film offers an insight into the rich tradition of lace-making and the pieces that bind women together across generations.
Breaking The Mould (17min)
The film celebrates and explores the involvement of local women in a variety of sports, such as camogie, netball, hill walking and football.
Women in Farming (17min)
Three farmers from different generations come together for a table conversation about the past, the present and the future of farming.
ROGHA (6min)
The film shows how the unique heritage and majesty of the Ring of Gullion has inspired a community of local hand crafters and artists to form the ROGHA collective.
DVDs will be available soon and can be requested for libraries and schools. Email Laura Aguiar to place a request: laura.aguiar@communities-ni.gov.uk