On Saturday 30 November, at the Victorian Street Fair, the Whitehead Suffragette Society revealed an innovative and unique Suffragette Walking Trail for the town. This event was the climax of several months of engagement with the Making The Future project through the Linen Hall Library and their community engagement officer Jason Burke.
The Whitehead Suffragette Society were formed in 2018 to mark the centenary of the 1918 Representation of the People Act which gave some women the vote and paved the way for a more equal franchise a decade later.
Since their formation, the society have primarily been engaged in historical research and dramatised re-enactments in the County Antrim town, and these have proved hugely popular with the locals.
Through the Women In The Archives strand of the Making The Future project, the Whitehead Suffragettes were an ideal group to engage with as part of this programme. They possessed aspirations to build on their existing ideas and material for a suffragette walking trail of Whitehead, with a view to incorporating their living history elements and publishing the trail as a digital App.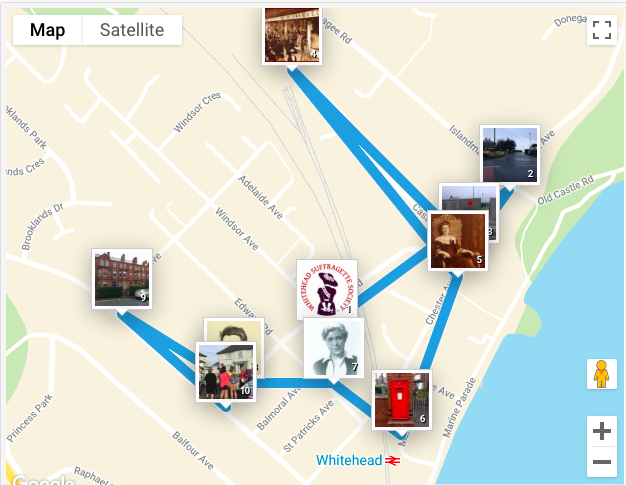 A short, bespoke programme was created containing talks, tours and visits, providing the group with an opportunity to delve into relevant archives and to improve their research skills. Tom Hartley, who has created countless highly regarded walking trails, held a fascinating session on how to go about constructing an effective walking trail.
From this solid starting point the participants adopted individual characters and roles to research for the trail with the hope that some of them would go in front of a camera to create video content for an App.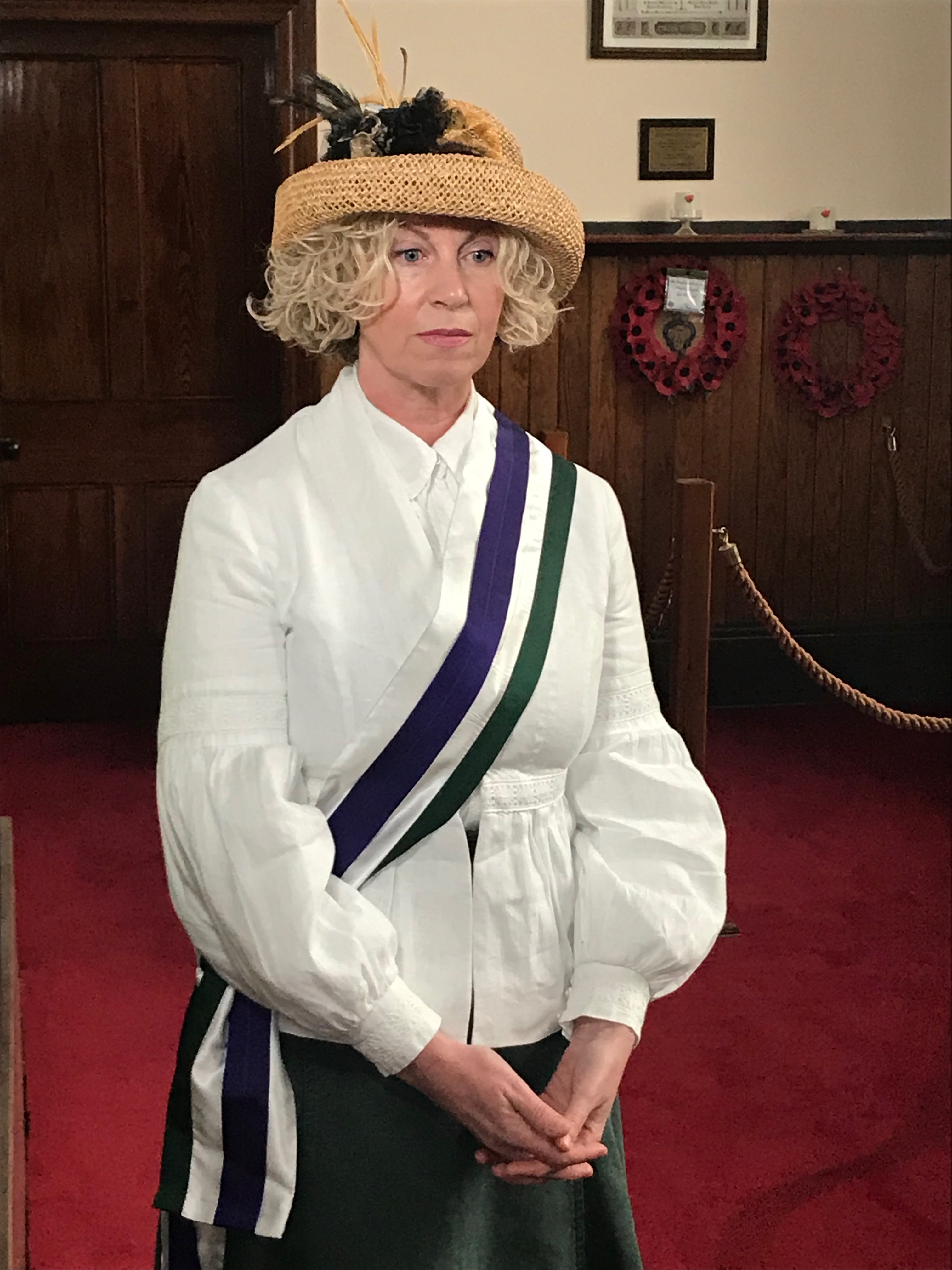 The outcome is a unique suffragette walking trail featuring excellent audio-visual content which can be downloaded and experienced free of charge. The trail features ten locations in total including five films of participants in suffragette character, these have been combined with audio narration and a range of useful images.
Users will learn of how suffragettes responded to the First World War, their militant campaign in Ulster, as well as being introduced to key individuals such as Charlotte Despard, Dr Elizabeth Bell and Dorothy Evans who each have various connections to Whitehead and intriguing stories to tell.
To download the app CLICK HERE
(App Store for Apple Phones or Google Play Store for Android Phones)
Once downloaded, open the Pocket Sights app. (Make sure mobile data and Location / GPS services are on). Search 'Whitehead'. Select 'Suffragette Walking Tour of Whitehead' and follow instructions.